Profile
Farr Yacht Design, Ltd. is acknowledged as the top racing-yacht design team in the world based upon one of the most extensive and impressive records of winning yacht racing results ever compiled by a single design group. Their long-running record of achievement dates back more than 25 years and includes 40 World Championships won in Farr designs and a multitude of design successes at internationally prestigious grand prix yachting events such as the Volvo Ocean Race (formerly the Whitbread Round the World Race), America's Cup, Vendee Globe, Sydney Hobart Yacht Race, Barcelona World Race, Transat Jacques Vabre, Copa del Rey and many others.
Founded by Bruce Farr and Russell Bowler in 1981 as Bruce Farr & Associates, the present-day Farr Yacht Design has grown to a design team comprised of 18 members providing an enormous range of talent and skills.
Farr designers are also leaders in developing fast, comfortable custom and production cruising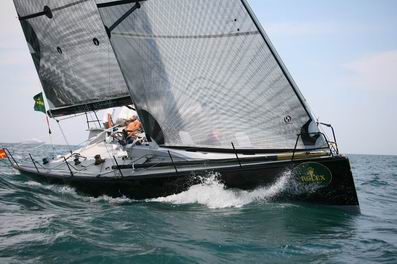 The ORC GP42 ROMA (D. 605)
yachts. Their well thought out concepts in cruising designs satisfy owners with practical interior arrangements, smart sail plans and deck layouts, kind handling characteristics in all conditions, with safe, well engineered hulls and superior performance.
With backgrounds in sailing fostered as youths and honed in affiliated professions from drafting, design, boat building and sail making to race rule management, computer science and engineering, the designers at Farr Yacht Design all share a superior and comprehensive understanding of boat design, construction and performance.